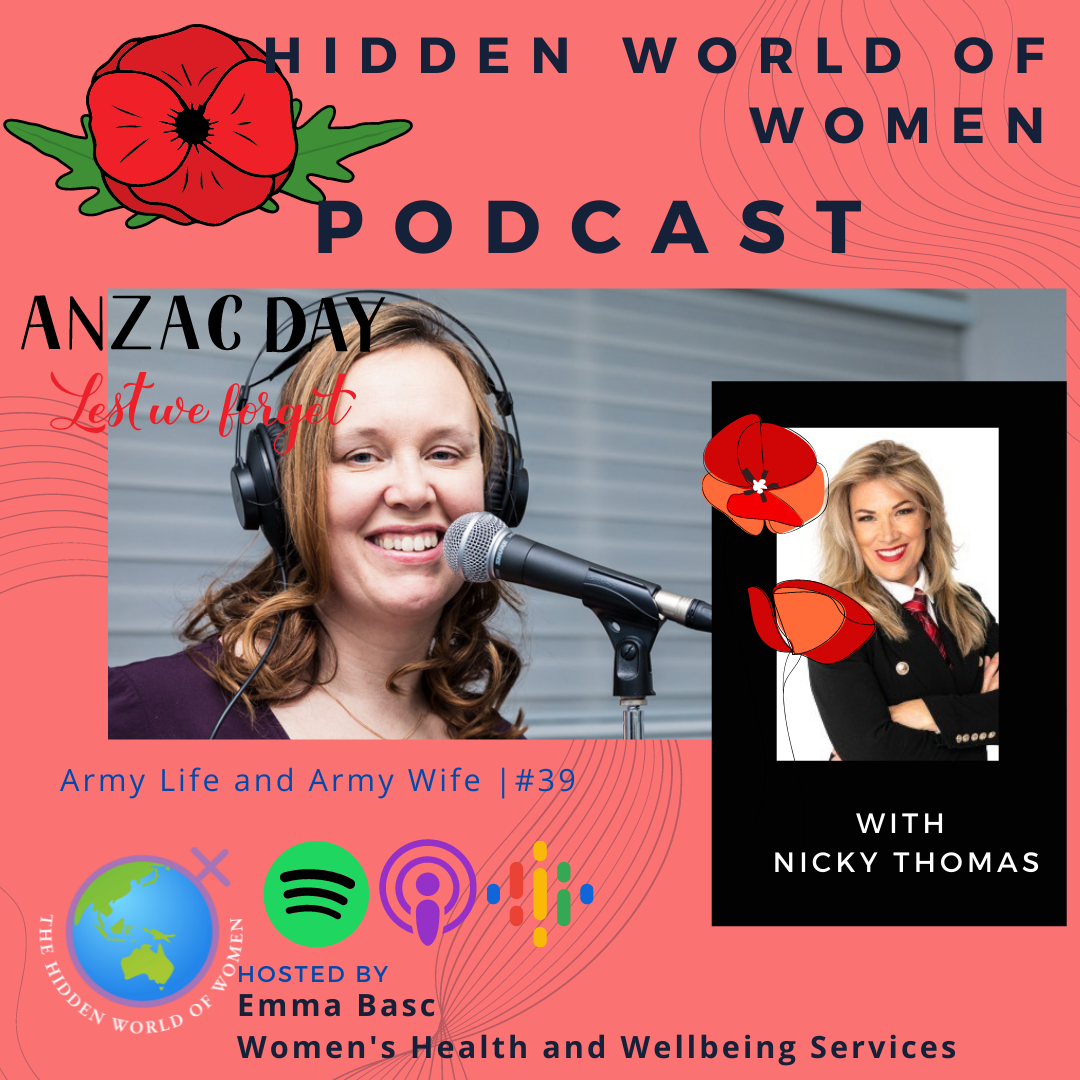 April 25th is ANZAC day here in Australia. To pay tribute to ANZAC day this is the second episode in the ANZAC series exploring how being connected to the Department of Defence impacts women. Women in the military, the wives and mothers of those in the Department of Defence.
In this episode I spoke with Nicky Thomas who joined the Army Reserves for half a second before moving straight over into the army and was a member of the Australian Army for just shy of 9 years before moving back to the reserves. Nicky shares her experiences of being in the army, deployment, getting married and having children in the army and then being an army wife with a small baby while her husband was on deployment.
Nicky had some wonderful experiences in the Army and shares how the Army supported her during her time as a member of Defence. There were times when it was hard, but there are times in life that are hard and life is what you make it.
Thank you Nicky for sharing so openly. I think we may have jumped up on a soapbox for a minute but we did really well to keep it to only a minute up there!
If you found this useful or interesting or you think that someone would benefit from hearing this episode, don't keep it to yourself, share it.
If you want to follow Nicky her social media handles are:
Instagram: @Nickythomasofficial
LinkedIn: www.linkedin.com/in.nicky-thomas-leadership-coach
And don't forget if you want to keep up to date with what we are offering at Women's Health and Wellbeing Services www.whws.org.au
Check us out on Facebook https://www.facebook.com/womenshealthandwellbeingservices
We also continue to add content to our YouTube page https://www.youtube.com/channel/UCju-8oH3lDHZYi18wvgSJTQ
WHWS (and this podcast) rely on donations to support our community. If you would like to make a donation you can head to our Give Now page. https://www.givenow.com.au/whws
Or check out The Hidden World of You our online learning platform https://hiddenworldofyou.com.au/