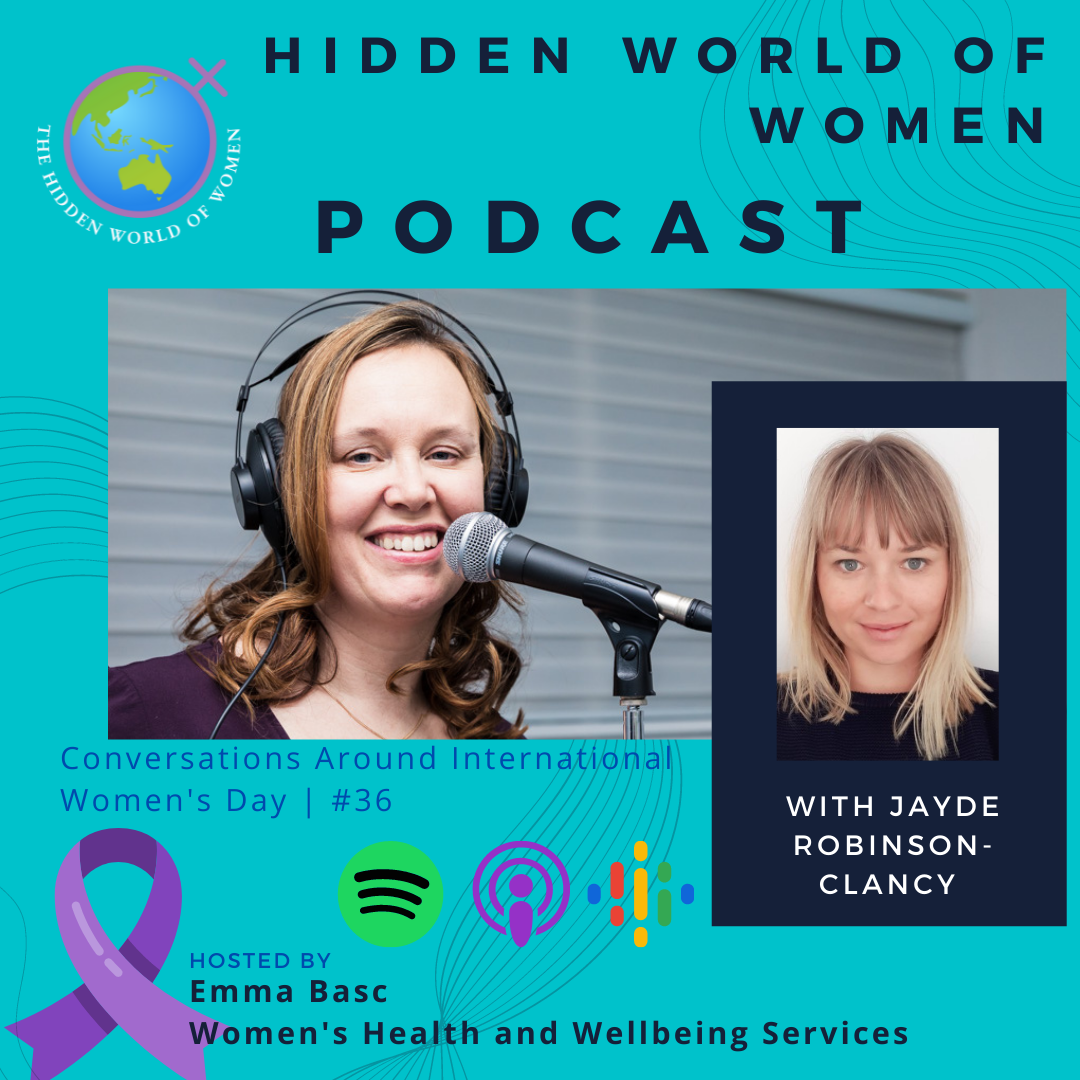 Tomorrow is international women's day. As this is a podcast for women by women and brought to you by Women's Health and Wellbeing Services, we couldn't let the day without pass without having a conversation around IWD. This years theme is Changing Climates: Equality today for a sustainable tomorrow.
In this episode Emma speaks with Jayde Robinson-Clancy from the Centre for Women's Safety and Wellbeing https://cwsw.org.au/ to discuss the issues that surround International Women's Day. We discuss this years theme for International Women's Day as well as discussing whether International Women's Day is still relevant in 2022? While we intended to focus on the theme for IWD2022 it wouldn't be an episode of The Hidden World of Women if we didn't go off on at least a dozen tangents.
We delve into what are the underpinning ideas around gender equality, gender equality, social bias, and violence against women. We also touched on QANTAS uniforms for flight attendants, school uniforms, whether women should need to smile, should you accept an apology if the words and actions don't align. Safe to say we covered a lot of ground with this topic and I am grateful to Jayde for her time.
The website that Jayde spoke about are:
United Nations Women's site https://www.un.org/en/observances/womens-day
ANROWS https://www.anrows.org.au/
Our watch https://www.ourwatch.org.au/
Preventing Violence Together https://pvt.org.au/
International mens day https://www.internationalmensday.info/
If you want to attend the virtual event you can contact info@cwsw.org.au to register.
And don't forget if you want to keep up to date with what we are offering at Women's Health and Wellbeing Services www.whws.org.au
Check us out on Facebook https://www.facebook.com/womenshealthandwellbeingservices
We also continue to add content to our Youtube page https://www.youtube.com/channel/UCju-8oH3lDHZYi18wvgSJTQ
WHWS (and this podcast) rely on donations to support our community. If you would like to make a donation you can head to our Give Now page. https://www.givenow.com.au/whws
Or check out The Hidden World of You our online learning platform https://hiddenworldofyou.com.au/