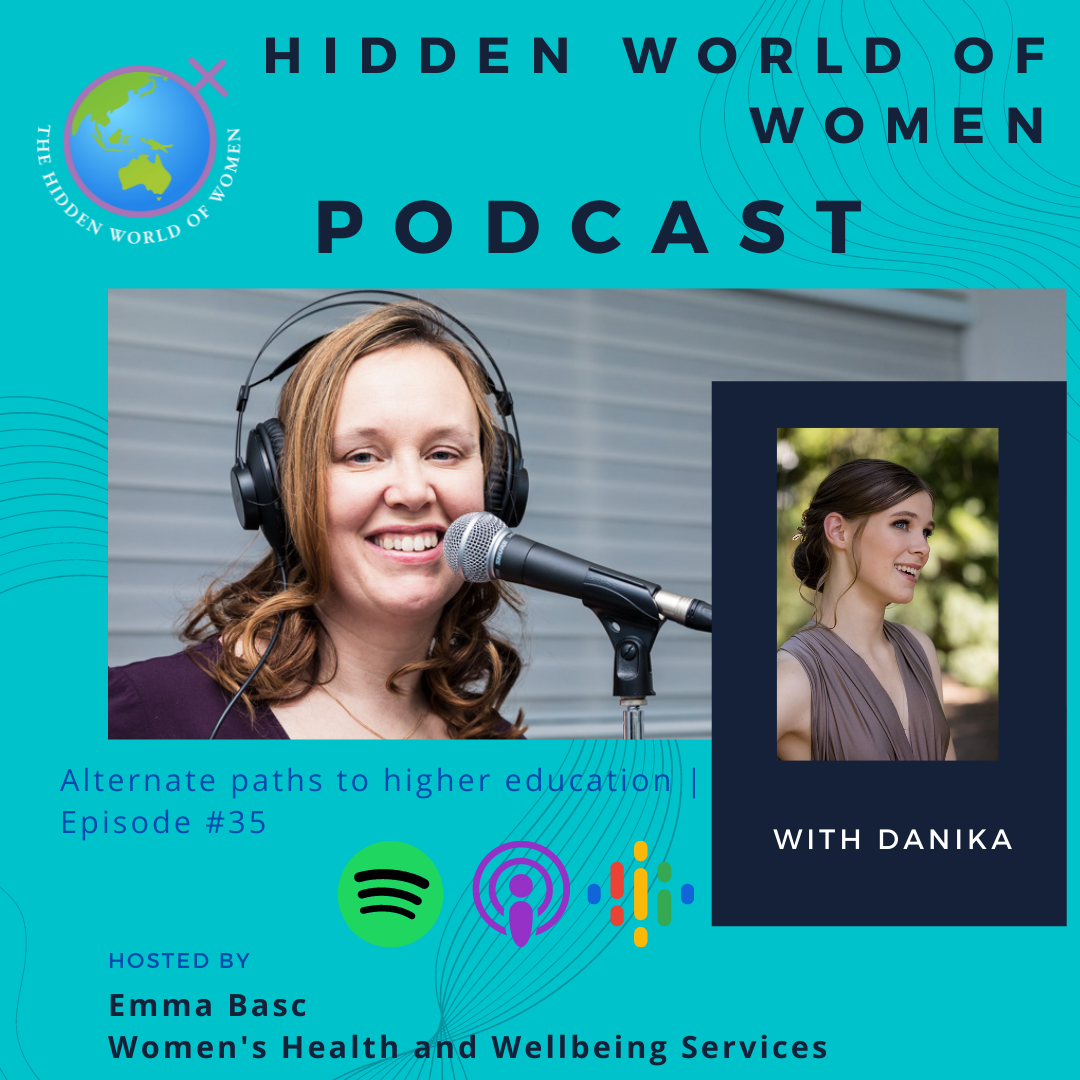 In the last episode I spoke with Paris about with an introduction to home schooling. One of the fears that is often discussed when talking with parents about the idea of home schooling is how will it impact my children's further education? 'The only way into uni is ATAR, can my kids do ATAR if I'm home schooling them?'
There are many pathways into higher education regardless of whether you decide to home school your children or go through main stream school system.
In this episode I spoke with Danika about her experiences of alternate pathways to further education. Danika started a university degree while she was completing year 10 and then did not attend year 11 and 12 and instead studied a university degree and a TAFE certificate without needing her WACE, or ATAR.
In this episode we discuss the different path, people's expectations and different options, the pressures from teachers and the pressures from peers as well. We also discuss some of the obstacles to studying at TAFE and the learning curve from swapping from writing for year 10 to writing for university.
In the episode we talk about Open University https://www.open.edu.au/ and the support they gave in this entry into university.
And don't forget if you want to keep up to date with what we are offering at Women's Health and Wellbeing Services www.whws.org.au
Check us out on Facebook https://www.facebook.com/womenshealthandwellbeingservices
We also continue to add content to our Youtube page https://www.youtube.com/channel/UCju-8oH3lDHZYi18wvgSJTQ
WHWS (and this podcast) rely on donations to support our community. If you would like to make a donation you can head to our Give Now page. https://www.givenow.com.au/whws
Or check out The Hidden World of You our online learning platform https://hiddenworldofyou.com.au/