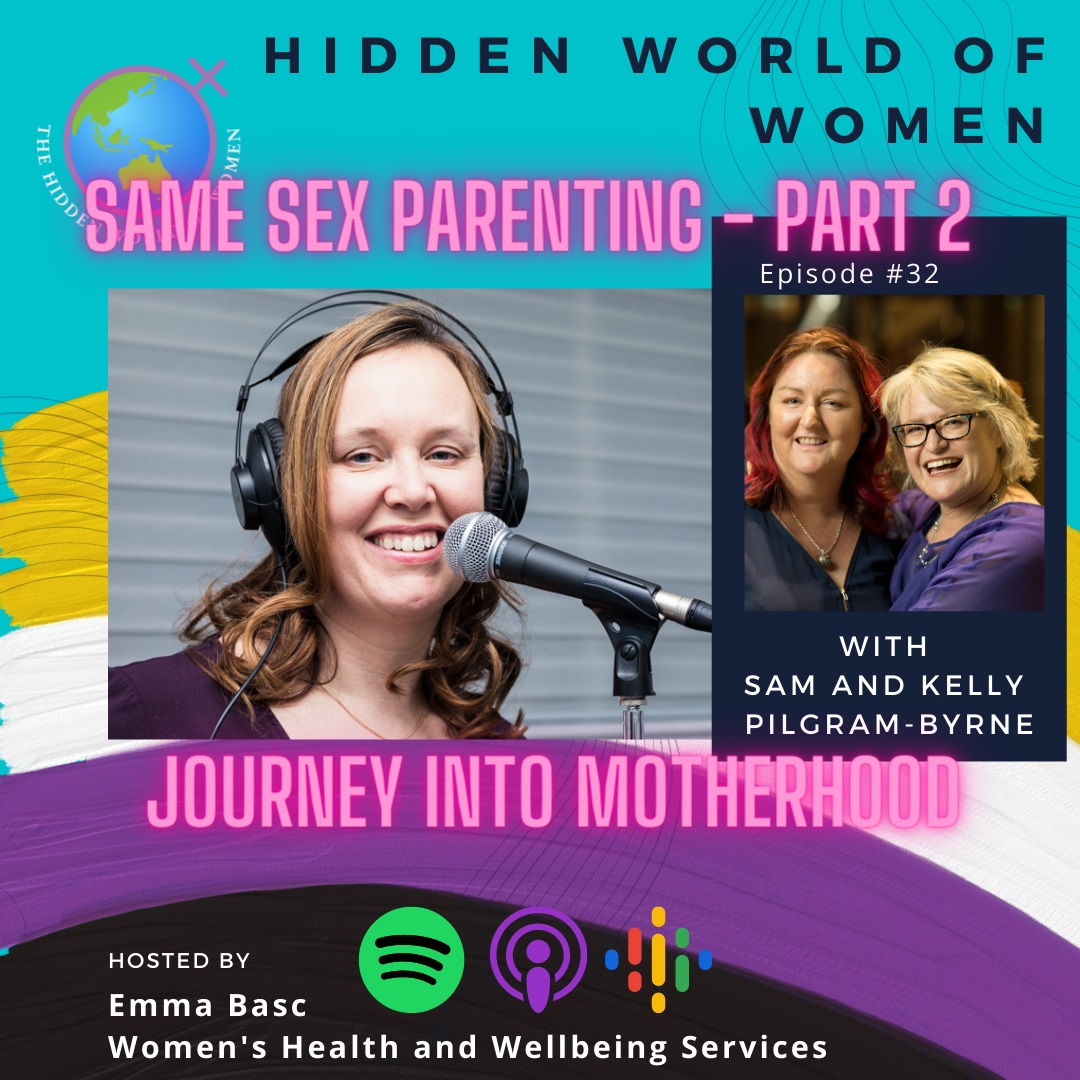 Journey into Motherhood – Same sex parenting part 2
This is the second part of the episode talking to Kelly and Sam Pilgram-Byrne about their experience and journey into motherhood and having to be a part of changing laws to be able to become mums. This episode picks up just after I have asked them if everything they went through was worth it.
I would love to give a brief synopsis of what we covered in this episode but oh my goodness, what didn't we cover? Fostering, same sex marriage reform in Australia, raising a non-binary child, and so many more tangents.
HWW episodes are normally around an hour but this conversation dug into places the three of us weren't expecting. We diverted off topic (surprise, surprise) but the conversation was too valuable to cut after the journey to motherhood discussion sort of wrapped up so I have cut the episode into two parts and this second part is an adventure that's for sure!
And don't forget if you want to keep up to date with what we are offering at Women's Health and Wellbeing Services www.whws.org.au
Check us out on Facebook https://www.facebook.com/womenshealthandwellbeingservices
We also continue to add content to our Youtube page https://www.youtube.com/channel/UCju-8oH3lDHZYi18wvgSJTQ
WHWS (and this podcast) rely on donations to support our community. If you would like to make a donation you can head to our Give Now page. https://www.givenow.com.au/whws
Or check out The Hidden World of You our online learning platform https://hiddenworldofyou.com.au/