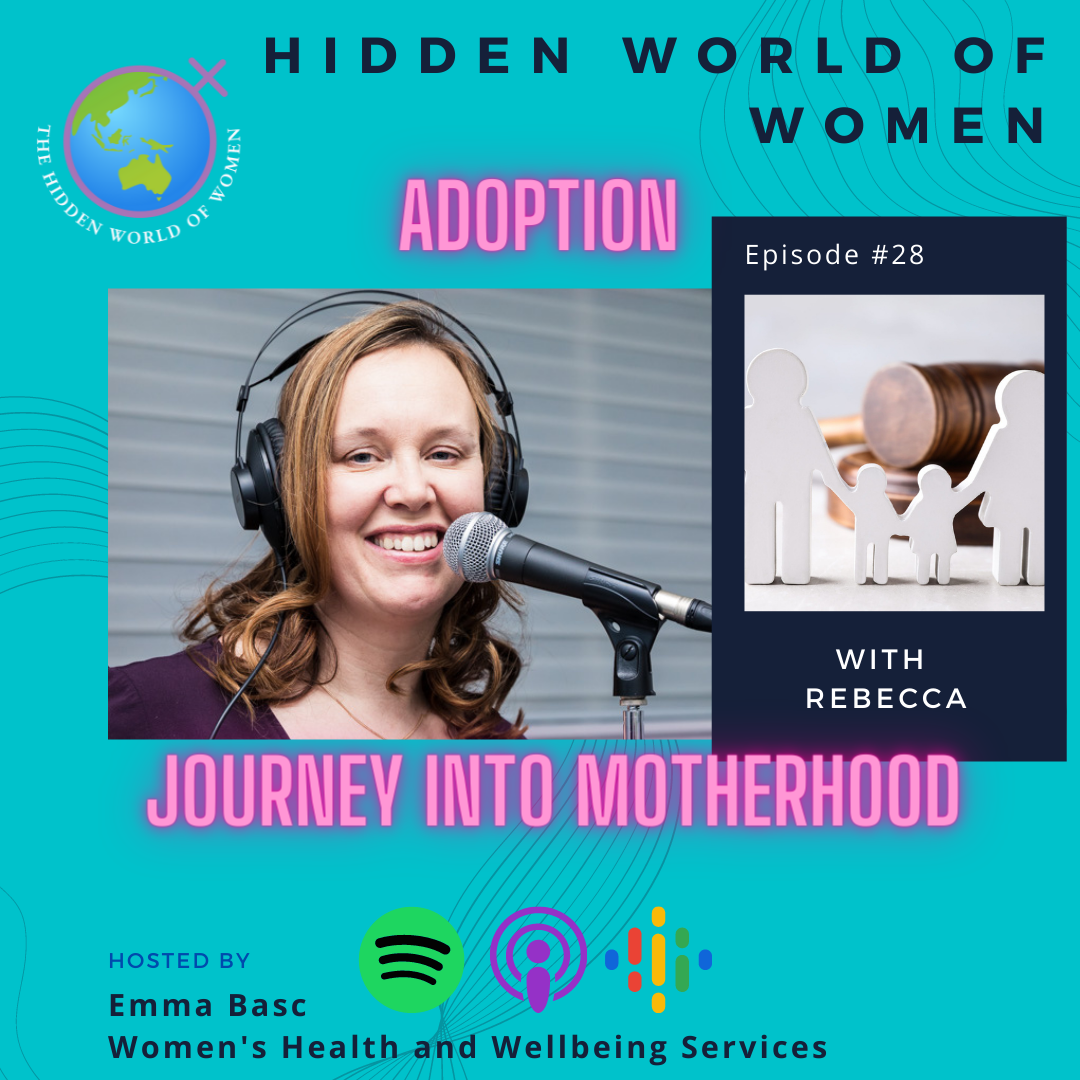 This is the first episode in a new series 'Journey into Motherhood'.
This series focuses on the fact that not all journeys into motherhood look the same. There are many different ways to become a parent.
In this episode Emma speaks with Rebecca about her journey to become a mother. Rebecca and her husband both knew from an early age that conceiving naturally may be challenging for them and so they explored both IVF and adoption.
Rebecca shares her story looking into both adoption and IVF while focusing on sharing her and her husband's experiences with adopting their son here in Western Australia.
Rebecca talks about the requirements and stages of the adoption process. If you want more information about the process of adopting here in Western Australia you can check out this link https://www.dcp.wa.gov.au/FosteringandAdoption/AdoptionAndHomeForLife/Pages/AllAboutAdoption.aspx
And don't forget if you want to keep up to date with what we are offering at Women's Health and Wellbeing Services www.whws.org.au
Check us out on Facebook https://www.facebook.com/womenshealthandwellbeingservices
We also continue to add content to our Youtube page https://www.youtube.com/channel/UCju-8oH3lDHZYi18wvgSJTQ
WHWS (and this podcast) rely on donations to support our community. If you would like to make a donation you can head to our Give Now page. https://www.givenow.com.au/whws
Or check out The Hidden World of You our online learning platform https://hiddenworldofyou.com.au/