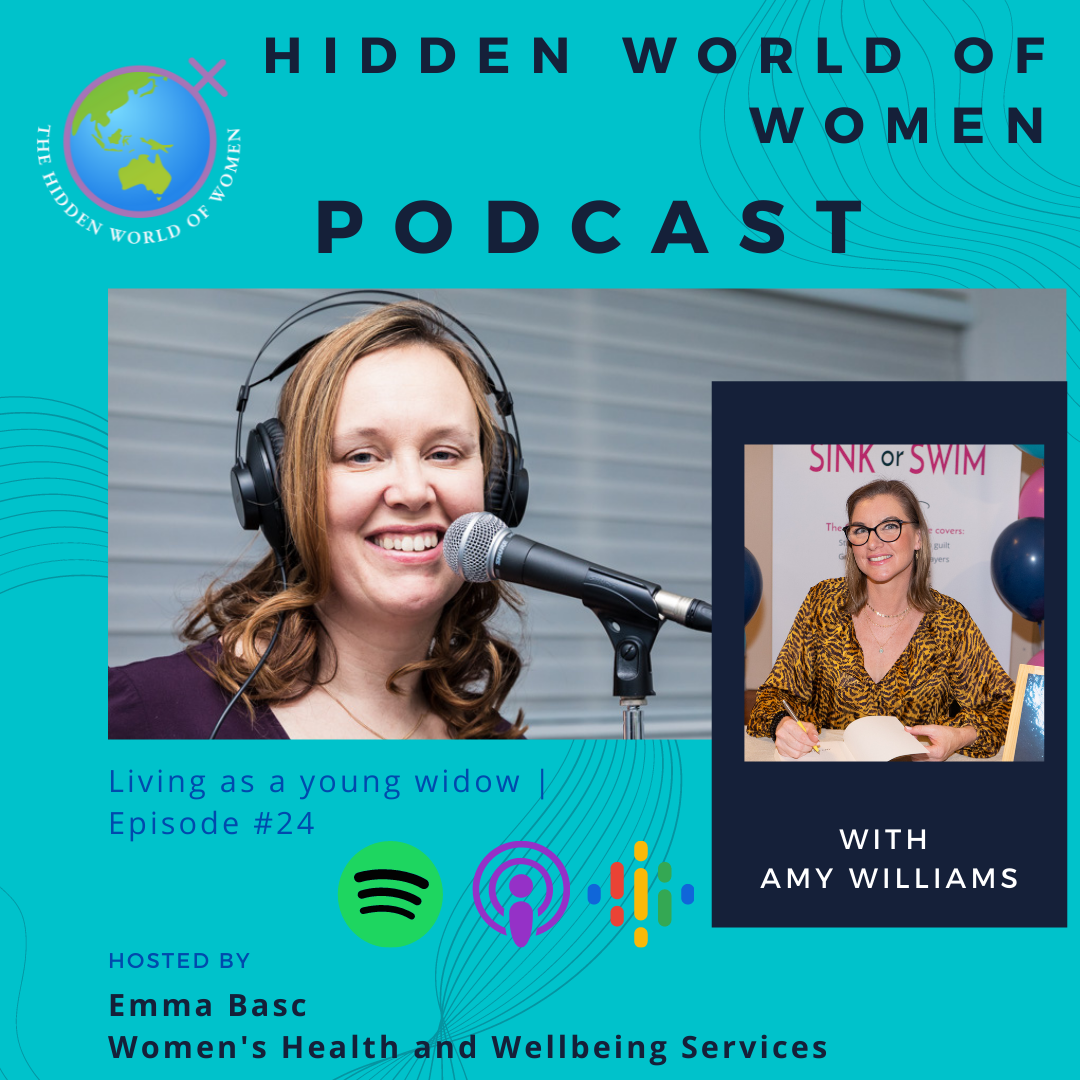 In this episode Emma talks to Amy about her experience of the sudden death of her husband at an early age from heart failure. Being a young widow with three very small children, the process of trying to look after herself while looking after her children and the toll that took.
While the statistics tell us that Heart failure accounts for almost one in 50 deaths, equating to one person dying of heart failure every three hours, or eight deaths each day being due to heart failure Amy was not expecting her fit and healthy 36 year old husband to die in his sleep.
In the episode Amy speaks of her experience of looking into the ocean and thinking it would be easier to swim out and never come back in. If you are experiencing thoughts like this you can contact Lifeline on 13 11 14 or Beyond Blue https://www.beyondblue.org.au/ for support or reach out to a loved one the way that Amy did.
Amy has written a book about her journey called Sink or Swim it is available from good book shops or via Amy's website http://www.amyowilliams.com.au/
If you want to connect with Amy you can find her on social media:
Amy's facebook page is https://www.facebook.com/sinkorswim.amywilliams/
Insta: https://www.instagram.com/amyowilliams_author/
And don't forget if you want to keep up to date with what we are offering at Women's Health and Wellbeing Services www.whws.org.au
Check us out on Facebook https://www.facebook.com/womenshealthandwellbeingservices
We also continue to add content to our Youtube page https://www.youtube.com/channel/UCju-8oH3lDHZYi18wvgSJTQ
WHWS (and this podcast) rely on donations to support our community. If you would like to make a donation you can head to our Give Now page. https://www.givenow.com.au/whws
Or check out The Hidden World of You our online learning platform https://hiddenworldofyou.com.au/